Natural rocks with lightness and resistance
Pietrafina is the exclusive technology of PR Grupo Paraná, which reduces the thickness of rocks from 30 or 20 mm to up to 5 mm, making them up to 70% lighter. After the sheet metal cutting process, an innovative polypropylene alveolar structure is applied, which guarantees high resistance to impacts. Also, depending on the mineralogical property, the rock becomes translucent and even more amazing.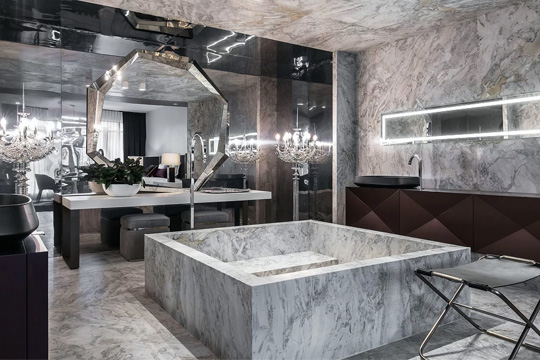 Our pietrafina technology can be used almost anywhere, making it versatile for a range of applications, including walls, ceilings, flooring, counters, panel walls, and more. The possibilities are endless, so let your creativity run wild and decorate your space your way!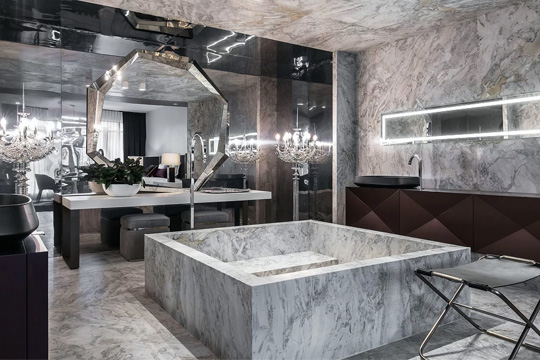 Pietrafina and Ilumination
The thickness of the material in the stone allows some of its minerals to become translucent, creating a unique color display when illuminated by an LED light. This effect can be seen in the picture on the left, where the bar countertop is made from Eden granite material that lights up beautifully.